News
TOP 10 YOUNG NIGERIAN GOSPEL ARTISTS TO LOOK OUT FOR IN 2021
The year 2020 was a difficult year for the entire world, as the world was forced to adjust to a new way of living, however, the year was good for many in the music industry as a lot of artists now learned how to leverage the digital media space to enhance and grow their influence.
A lot of great songs came out in 2020 mostly from young gospel artists. After careful observation and keen following of what had happened in the gospel music space in 2020, I came up with these predictions for young gospel artists to look out for in 2021.
1) TKEYZ:: Tkeyz is one great guy to look out for in 2021. He is a great singer, songwriter, and producer who had many great songs in 2020. Some of his 2020 releases were I AM FREE, ESE, and IJO OPE. These songs are big songs that will gain more influence in 2021. According to TKeyz, Ijo Ope video will be released in 2021. Look out for Tkeyz in 2021
2) YADAH:: Yadah is not entirely young and new to the Gospel music scene, she is someone we can best describe as a fast-rising artiste. She sang to fame with the release of her hit single titled BEYOND ME in 2019 and in 2020 she released two powerful singles "ONYE' INAPUTARA and " OUT OF NOTHING".. Yadah is definitely one gospel artiste to look out for in 2021.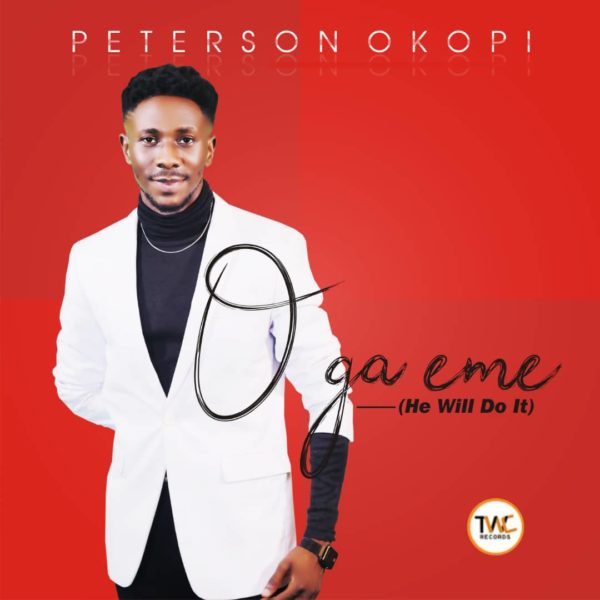 3) PETERSON OKOPI:: With a unique sound and style of music, minister Peterson Okopi has warmed his way into the heart of his teaming audience. 2020 was a great year for Peterson with the release of two heavy sounds. "YOU'RE AMAZING and " UP TO SOMETHING, Peterson is definitely ready for a take over in 2021 with new releases lined up already for the first quarter of 2021.
4) JOSHUA ISRAEL: Not so much has been heard from this furious worshipper after the release of his two singles ALADE OGO and YAHWEH in 2018, but in the latter end of 2020, Joshua Israel came back strong with a super hit single recorded in a live concert titled "TELL THE WORLD". The song is already blessing lives around the world and enjoying massive airplay on both Radio and Tv across the country. Joshua is an artist to look out for in 2021.
5) EVA PRAISE:: PH based gospel recording artist Eva Praise put in quite a lot of effort in her career in 2020, the Natural Love crooner released quite a few great works in 2020 and one that particularly got my attention was the song MIRACLE. she has already dropped her first single for 2021. Eva Praise is another artiste to look out for in 2021.
6) AGHOGHO:: Aghogho is one artist whose consistency is second to none. The Abuja based singer has to her credit an album titled "You Are" which was released in a live concert in October 2019. She is dogged and passionate about her music ministry and it is worthy of note to say that she is to be watched out for in 2021.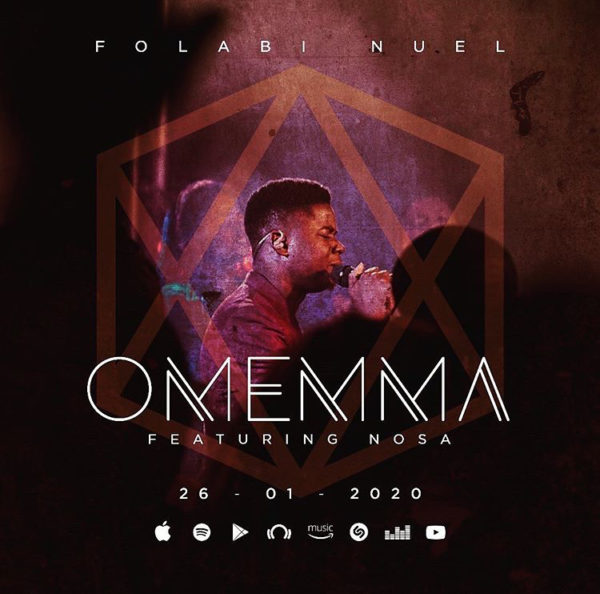 7) FOLABI NUEL:: Folabi Nuel has been around since 2015 when he released his official single titled GOD OF HEAVEN, he has been applying great force in his career, and in 2020 he released the single PEACE and an official video to his song SATISFIED. He also features on one of NOSA's 2020 big tunes titled IF GOD BE FOR ME. Folabi Nuel is one artiste I believe will do great in 2021 especially if he keeps applying this kind of force.
8) GOODNESS PATRICK:: "You're Mighty" is probably not a new sound to you. Yes! Goodness Patrick made her debut with the song "You're Mighty" a few years back and in 2020, she released another hit single titled "THE KING IS HERE". The song which was recorded live at sounds and beats studio, Lagos Nigeria was a huge blessing in 2020 and still blessing lives. She's also about to storm 2021 with a new sound. Look out for Goodness Patrick in 2021.
9) MR WEALTH:: Mr. Wealth is one artiste with a very unique sound and style. I would say his style and sound is evolving as many are yet to come in contact with it and receive it. However, I have confidence in his sound. In 2020 he released the visual to his 2019 Single titled "MY BELOVED" and towards the end of 2020 he also released another beautiful single titled DARLING recorded at his live concert in Port Harcourt. He is one artiste to look out for in 2021
10) Manus Akpanke::: Abuja based Gospel Recording artist and producer is not entirely young and new just like Yadah, he can be described as a fast-rising gospel act. 2020 was a big year for him as he released two super hit singles. YOUR NAME and THE SAME. Both songs enjoyed massive airplay on Trace Gospel, making a different play list at different times. Manus is definitely an artist that we should look out for in 2021.
Disclaimer::
This prediction is not in any order of preference or hierarchy in terms of who is number one or at number ten, and this is not me saying the names here must blow in 2021, however, these are artists with a lot of potentials to hit big on the music limelight for 2021.
Written By
Amachree Ikijana Alex
Celebrity Music Coach and Media Consultant.