In his first candid interview about the bone-breaking assault on his wife in 2014, to which he pleaded guilty and was sentenced in March, popular gospel singer James Fortune recently confessed, "I was an abuser."
"I am basically stretching out and saying, you know what, I was a perpetrator of domestic violence. I was an abuser in more ways than one. But I believe that is how God is healing me," Fortune told CBN News' Efrem Graham in an interview published Tuesday.
"I was a perpetrator of domestic violence. I was an abuser. I thought domestic violence was just if you hit your wife, you slap your wife. But I found out there are 18 forms of abuse and only one of them is physical," he explained.
The Grammy-nominated singer who pleaded guilty in a Houston, Texas, court to a third degree felony charge of assault – family violence, went on to serve five days in jail after he was sentenced by Fort Bend District Judge Maggie Jaramillo. In addition to his five days in jail, Fortune was sentenced to five years of probation and was required to complete 175 hours of community service as well as a "batterer's intervention" program and stay away from his wife, Cheryl Fortune.
Investigators say in October 2014, Fortune struck his wife with a wooden vanity stool, kicked her and threw her against a wall one night inside their Stafford home. A police report said his wife was admitted to the emergency room at St. Luke's Sugar Land with apparent broken bones, minor injury, and possible internal injuries. In court, a prosecutor read a victim impact statement from Cheryl Fortune in which she prayed that he would take the opportunity to get the help he needs.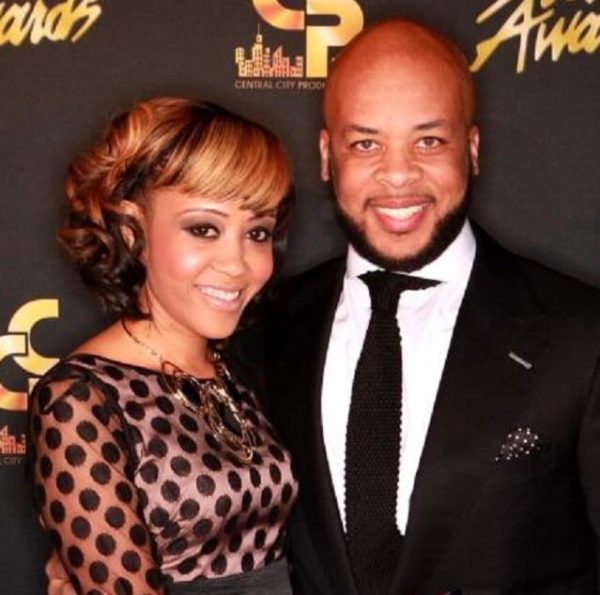 "I hope in all of this you get help. Serious help. Although this probation might be like a slap on the wrist, I hope you look at it as a moment to better yourself and change something within you for your future," she wrote.
Fortune told CBN in the Tuesday report that even though it has been difficult for him, he has been getting the help he needs and he now wants to shed light on the issue of domestic violence in the church.
"A lot of people were saying don't talk about it, kind of just let it go. Let people forget about it and move on and kind of move on with your life. But as I was praying, my spirit, that didn't sit well with me," he said.
"God was like, I want you to share your story because domestic violence is something the Church doesn't talk about," he continued.
Since 2014, Fortune explains, he has been in therapy.
"It didn't start with physical. That night, that is what caused me to be arrested obviously. But there were other forms of abuse that I was a perpetrator of, intimidation," Fortune said on his actions as a recovering abuser.
He said during his five-day jail-term he got some time to reflect on his past actions.
"I had a lot of time to just think. I had a lot of time to think, why am I in here? What am I doing because I have sung in so many prisons. I have ministered in prisons – I mean maximum security prisons and shared the gospel," Fortune said.
"One thing I will say is that God allowed me to understand I am only in here because of my bad decision. My own choices. It is nobody else's fault," he said.
The singer and his wife are now legally separated and they are working towards a divorce as a result of his actions. The former couple can also have no contact with each other for the next five years. He was also separated from his four children for six months and that was very hard for him.
"For me, the most difficult part is the separation from my family, even my children to not know exactly why their father is not around as much as he used to be," he said. "Trying to explain that to them and them know that I just made a horrible choice. I just made a terrible decision."
He added: "And even for Cheryl. One of the things I learned is that I can't make her forgive me or ever trust me again, because even that is a control thing. Domestic violence is about power and control."